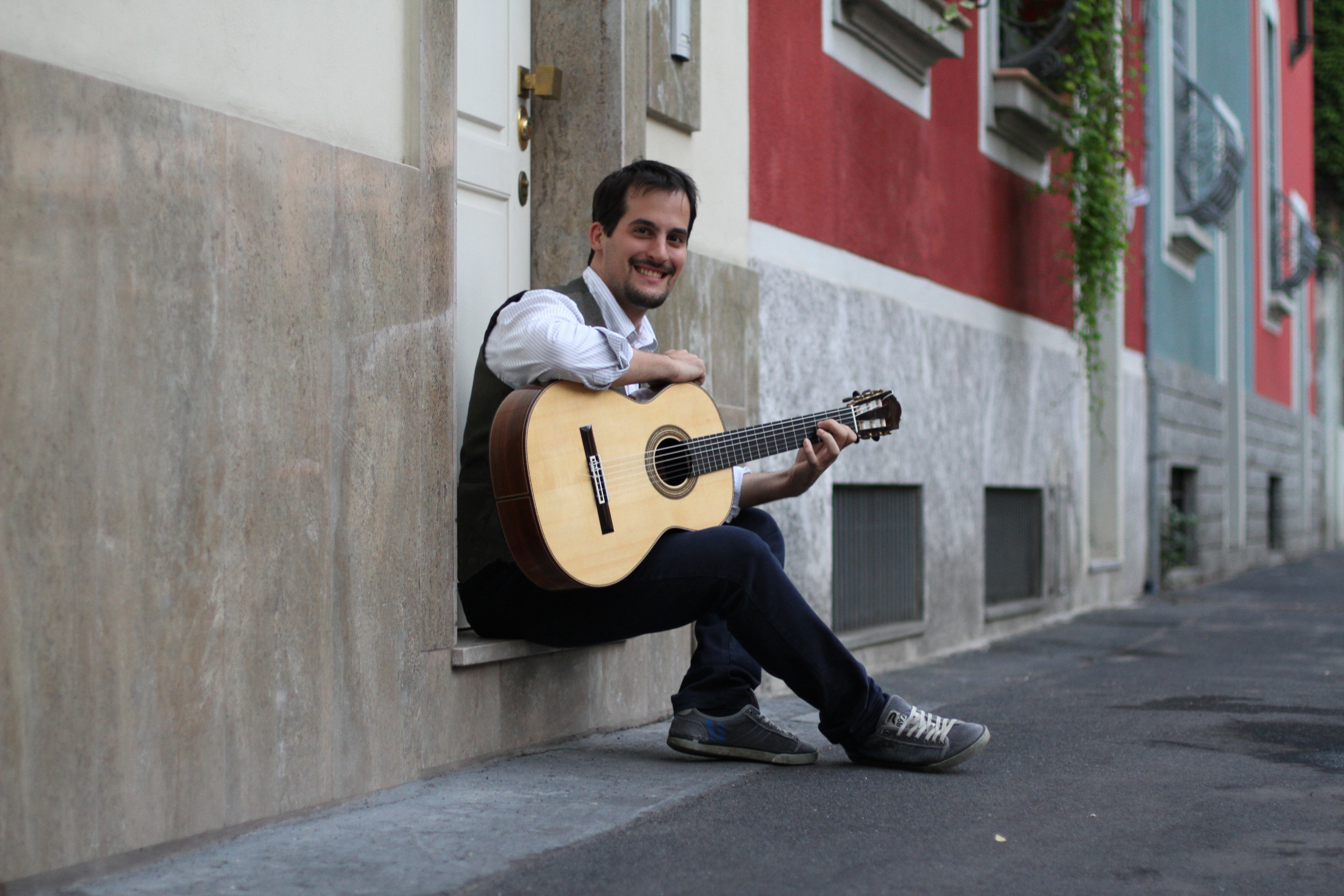 Marco is an eclectic figure in today's musical world. He distinguished himself as a performer, teacher, organizer, academic and composer. 
As performer Marco he has been awarded various first Prizes in important international competitions in Italy, Spain, UK and France. He has been invited to perform worldwide at major concert halls, his concertistic career also includes performances at several international music festivals. His debut album "Energico" was released by Nimbus Alliance in 2013 with music by Paganini, Llobet, Boyle and Takemitsu. In 2018 he released an album with Brilliant Classics with the complete solo music by Federico Mompou and Roberto Gerhard. He has also made recordings for Naxos, Dynamic records and Radio of Las Palmas. A keen advocate of contemporary music, Marco commissioned and premiered more than fifty compositions for solo and chamber music. 
As a composer, Marco won the prestigious "World Guitar Composition Competition" and his music is performed by some of the most internationally acclaimed soloist including Lorenzo Micheli, Sean Shibe, Andrea Dieci and Andrea De Vitis. 
Marco obtained a doctorate in performing arts from the University of St Andrews (UK) with a  portfolio entitled 'The Composer and the Performer: An Intertwined Relationship', includes studio performances, a portfolio of compositions, and several editions of existing music, together with a development project exploring the collaborative process with a luthier. Marco has given lecture at different institutions and festivals, including Hong Kong guitar Symposium, Royal Conservatory of Scotland, DIT conservatory, RNCM Manchester, Istituto Superiore di Studi Musicali "Rinaldo Franci" and Instituto "Luigi Boccherini" Lucca.
Marco is also Artistic Director of some music festivals in Italy, Czech and Ireland – for instance the increasingly important Festival Corde d'Autunno in Milan and TouchTheSound Project. From 2004 to 2018 he inspired the creation of more that one hundred events. In 2018 he was awarded the "Golden Guitar 2018" for the promotion by the scientific committee of the "Michele Pittaluga" International Guitar Conference.
In addition, Marco is also a renowned teacher. He has presented  masterclasses at important music institutions in Italy, Ireland, Spain, United Kingdom, Greece, China and USA. He is currently lecturer at the TU Dublin Conservatoire.
Marco has graduated from the Royal Conservatoire of Scotland with a Masters Degree of Performance (APEL) with Distinction under the supervision of Prof. Allan Neave and Prof. Rory Boyle in composition. Marco began studying guitar with Prof. Andrea Dieci. In just seven years he graduated as a private candidate from the Giuseppe Verdi Conservatoire of Music in Milan and obtained a second level postgraduate diploma (with full marks and magna com laude) at the Luca Marenzio Conservatoire of Music in Darfo Boario Terme (Italy). Marco obtained a further postgraduate diploma in "Chamber Music" with full marks; all in addition to a bachelor's degree in Computer science.